Management
Ted Pickell, Chairman and Chief Executive Officer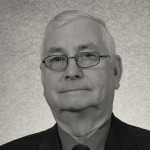 Ted is a self-made entrepreneur and is currently the CEO and owner of Arctic Construction Ltd.  For over 50 years, Ted has grown Arctic from a small sole proprietorship to one of the largest private construction companies in Northern B.C.  Arctic Construction has a well-known reputation and proven history of delivering high quality projects in some of the most logistically challenging regions in Northern British Columbia and the Yukon. Arctic Construction was recently the General Contractor for Yukon Zinc and played an instrumental role in successfully developing the Wolverine Mine in the southeast district of the Yukon.  In addition to leading Arctic's Canadian operations, Ted's entrepreneurial drive has also led to a wide range of projects in remote areas internationally and he has pioneered projects in Siberia, Vladivostok, Kazakhstan, and Libya.  These include the construction and operation of a hotel, the transport and operation of construction equipment in the Russian Arctic, setup and management of construction operations for a large oilfield, and the construction of an island in the Caspian Sea.
Click here to download the printable version for Ted Pickell's Profile (PDF)
---
Brad Pettit, PE, Director, President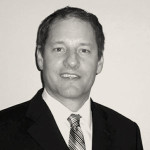 Brad has overall responsibility for all aspects of port operations. This also includes aboriginal, customer and stakeholder relations. He has over 30 years of heavy industry experience with a proven track record of safe and environmentally responsible operations. He holds technical certifications in Industrial Instrumentation and Power Engineering. Through the course of his career he has also been involved with other organizations such as United Way, BC Industry Training and Apprentice Commission, and Liquid Petroleum Gas Emergency Response Corporation to name a few. Brad will continue to sit on the Board of Directors for Stewart World Board.
Click here to download the printable version for Brad Pettit's Profile (PDF)
---
Breanne Boettcher, Director, Manager Corporate Development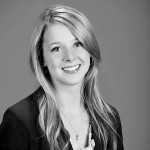 Breanne Boettcher is responsible for Stewart World Port's customer relations, identifying and pursuing market opportunities, and delivering value to stakeholders.  Additionally, Breanne is a director on the Board.  She has been working for the port since its inception and prior to that worked as a Junior Accountant for Arctic Const. Ltd.  Breanne has a Bachelor of Commerce degree and is currently pursuing her Chartered Professional Accountant designation.
Click here to download the printable version for Breanne Boettcher's Profile (PDF)